When should I book my campsites?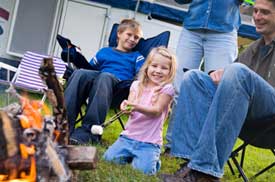 There are as many answers to this question as there are travelers!
The best answer we can provide is: yes and no :-)
"Yes" in peak season, to be sure of availability and to avoid spending precious vacation time looking for places to sleep. Opt for peace of mind.
"No" in the off-season, because availability generally won't be an issue.
That being said, by booking ahead of time you will have access to the best campsites, in any season. Campgrounds operate on a "first come, first served" basis; some travellers reserve up to a year in advance to be sure of getting the site of their choice.
---
Similar pages
FAQ