What kind of license do I need to rent an RV in the USA?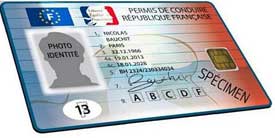 This is a question we hear often. Do I need a special class of license to rent an RV in the USA? Do I need an international license?
The answer is no. A standard license for driving a car is all you need, as long as it is valid, naturally.
However, be sure to respect the following:
1- You must have had your driver's license for more than 12 months.
2- Your driver's license must use the Latin alphabet (English, French, etc.).
Note that you must be at least 21 to rent an RV in the USA (25 in some cases)

---
Similar pages
FAQ