Guide to RV campgrounds in the USA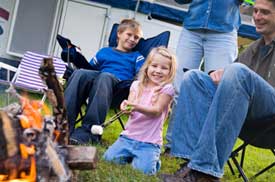 Use the links below to help you select and book your campgrounds in the USA and make the most of your next RV vacation.
Follow the guide!


Find your campground
National Park Service
America's National Parks boast some of the finest campgrounds in the country.
State Parks USA
For bargain-hunters, a list of places where you can camp for free or nearly free ($10 or less).
Similar pages
FAQ