Guide to RV campgrounds in the USA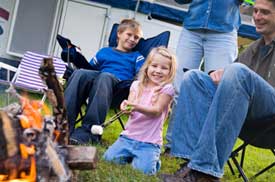 Use the links below to help you select and book your campgrounds in the USA and make the most of your next RV vacation.
Follow the guide!

Find your campground
America's National Parks boast some of the finest campgrounds in the country.
A great platform to help you find your RV campground and lots more.
Reserve America
Leading online provider of campsite reservations for campgrounds across the USA.
Woodall's
Find your US campgrounds by state.
KOA
KOA campgrounds, found across the USA, are known for their high quality standards.
Similar pages
FAQ